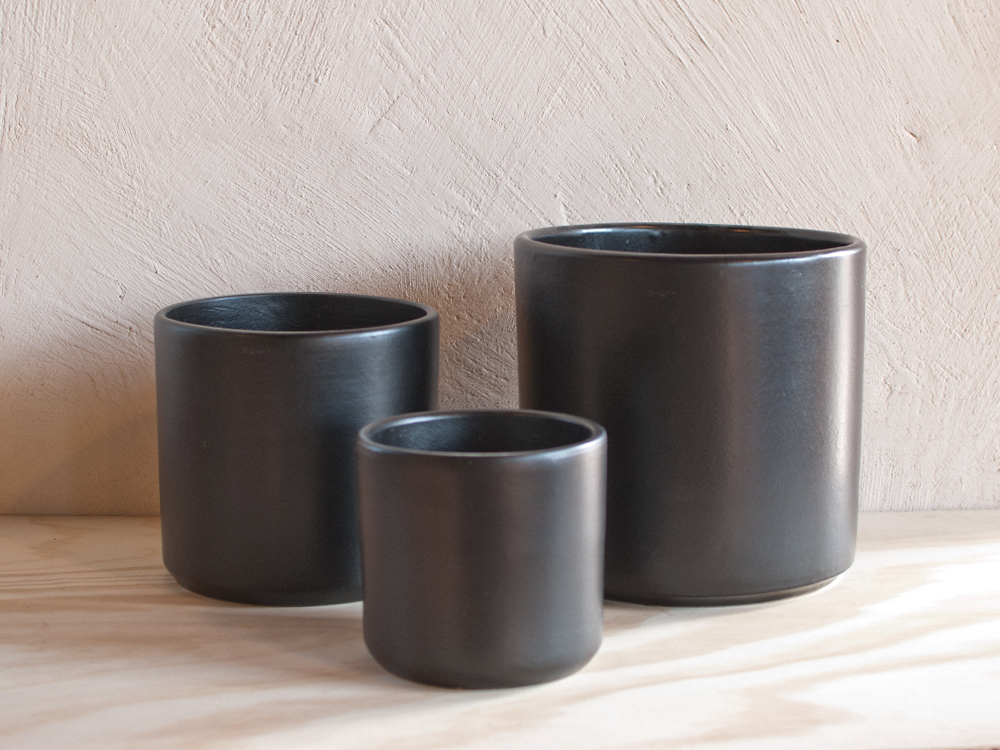 Black Pots
Terra cotta cylinder pot.
Hand thrown, natural and glazed true terra cotta. These pots are produced by hand from one of the best terra cotta clay veins in the world- extremely low porosity and gorgeous hue. Extraordinarily solid construction and perfect form. Double glazed.
Produced in Northern Mexico.
*Includes drainage hole.
—-> Wholesale Inquiries <—-
6" = 6.5" diameter x 6" height
8" = 8.25" diameter x 8" height
10" = 10.75" diameter x 10.5" height
12" = 12.75" diameter x 11.75" height
15" = 15.75" diameter x 14.75" height
18" = 18.75" diameter x 17.5" height