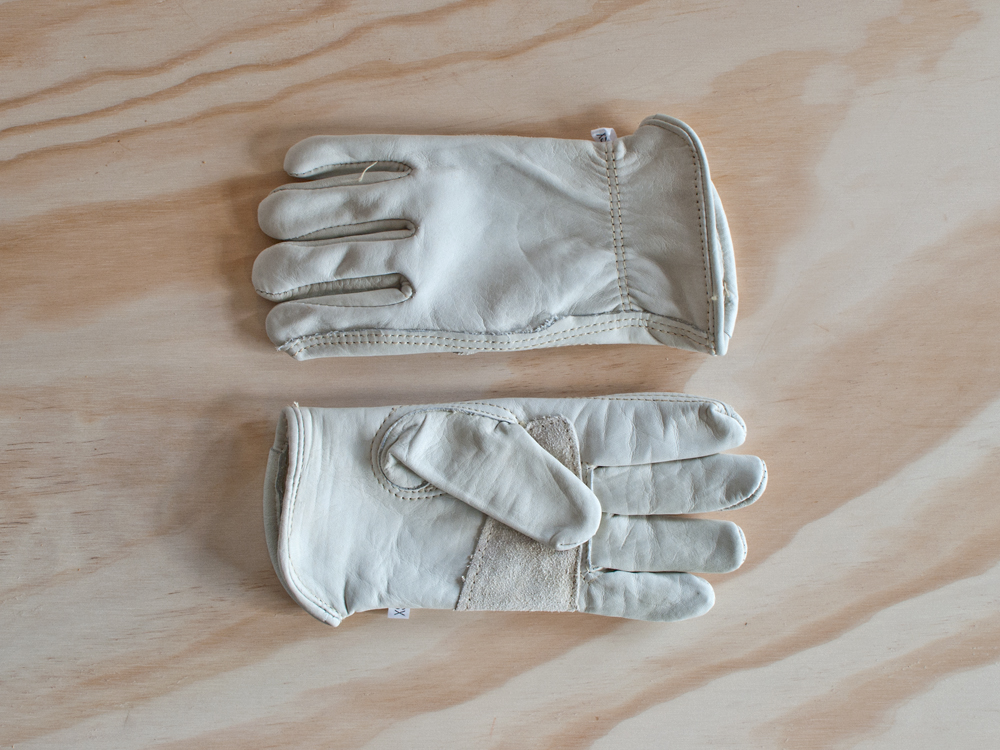 Cactus Gloves
Split grain cowhide work gloves.
After considerable experience- these are the best gloves for cactus wrangling. Super tight split grain hide, reinforced palms and an actually useable keystone thumb (rather than the floppy straight cut thumb).
U.S. made - Extra Small & Medium
*These should initially fit tight as they stretch to the hand over a short break-in period.